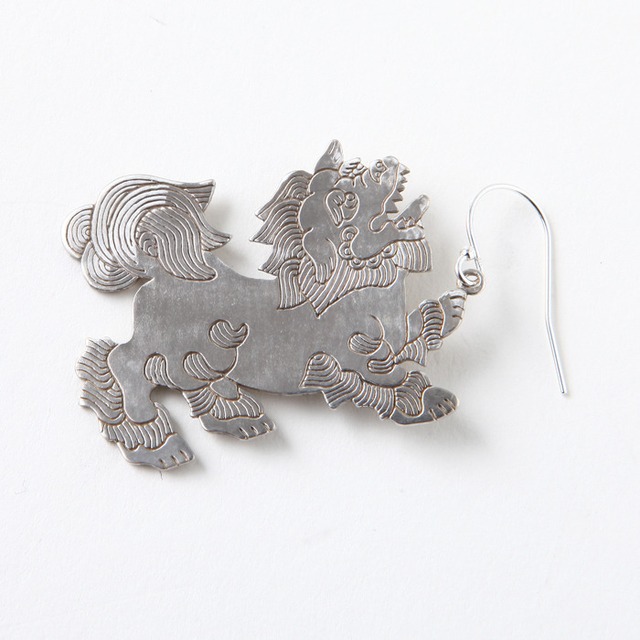 Snow Lion collection / Earring
SOLD OUT
Japan domestic shipping fees for purchases over ¥10,000 will be free.
Shipping fee is not included. More information.
Snow Lion 雪獅子 / ピアス
伝説の生き物「雪獅子」。
チベット仏教や伝統、文化によく描かれる神聖な動物。
善の活力に満ち、疑心からの解放、明確さを意味しています。
プレートの両面には雪獅子が彫り込まれています。
素材 SV925
モーチーフ部分 37mm×28mm(ピアスフック部分含まず)

Snowlion earring

Snowlion symbolize fearlessness and unconditional
cheerfulness.

Material - silver 925

Size - 28 mm X 37 mm

All design and made in Japan. The above price
include the shipping and you have to pay for the
import tax in your country.


Add to Like via app
Shipping method / fee

Payment method
¥17,600 tax included
SOLD OUT